Tellus is specialized for persons working/living outside the EES- countries.

Download
Below you will find different forms which can be downloaded for you as an existing customer or as a prospective customer.
---
Personalia / 18,6 KB / English /

Basic information which Tellus need from you as a new client so we can give the best advice for you and your family´s situation.
Power of Attorney / 20,4 KB / Swedish & English /

A form which gives Tellus right to obtain information regarding your insurances through other insurance companies/banks.
Address form / 5,41 KB / English /

A form where you can give us your contact details. change your address.
Tellus brochure / 1022 KB / English /

In the Tellus broschure you will find all the insurance products Tellus can offer.
---
Do you have a suggestion where Tellus should go next time?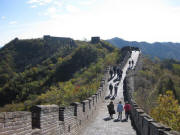 Sometimes Tellus hold seminar abroad and visit new places. We discuss which insurances that are important to have as an expat, as a family or if you are locally employed.

After the seminars you can book a private meeting with Tellus, which of course is free of charge for you as an individual and also for companies.

Please contact us if you have any suggestions where we should go next time.