Who pays your salary in case of long term sickness?
A disability pension insurance replaces the salary you may lose in case of sick leave due to accident or sickness. Anyone who work and live outside their own home country can get this insurance. Do you know how long your employer will pay your salary in the event of sick leave?

We can offer an insurance that:

- gives a benefit of 70 % of your annual salary
- gives benefits from 25 % sick leave
- lasts as long as the illness consists
- is valid until age 65
- can continue even if you change country or employer
Do you want to know more? Please send an e-mail with age, annual salary, nationality and which country you live in to: info@tellusforsakring.se and we will come back with more information.
"Insurance Coverage
by Tellus - The right Coverage, Security and Safety"

Tellus office is opened between 8-16.00 every Monday-Friday.
Please contact us at info@tellusforsakring.se
or call us +46 31 779 08 30
Tellus is specialized for persons working/living outside the EES- countries.
Professional help for companies with expatriates
The business world today is more international then before and the need of having staff/personnel in distant places is important so the company can penetrate other markets than their own. Companies want the employees to have an international experience because that is vital.
Employees have got a bigger awareness of which benefits and benefits they will loose if they move to another continent and work. The welfare system is different in all countries. The employer has a big responsibility for the employee and the attendant family. The insurance cover is very often not sufficient and Tellus is one of a few advisory services who can provide your employees with almost the same benefits they have in their home country. Tellus make tailor made insurance packages for your company and your employees.
Please contact us for more information or a meeting.
---
The right insurance coverage for individuals
-Do you need to supplement the protection you have?
Tellus Insurance Advisory Services are experts in insurance cover for people who live and work outside their home country.
We have years of experience creating insurance packages consisting of Retirement Pensions, Long Term Disability Pension, Medical Health Insurances and Family Pension. Everything tailored to your family´s situation and the conditions that we receive from you. Alternatively, if you and your family alread have some insurance coverage through the company you are employes by, we can evaluate this insurance coverage and approrirate supplements.
Please contact us if you want some kind of counseling or help with your insurance cover. We can also help your company with insurance cover for the employees.
---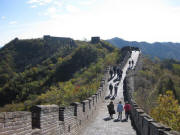 Then we can offer a comprehensive travel insurance for you. A travel insurance covers acute illness and accident.
Please contact us for more information.