Products and Services
In the menu to the left you will find which kind of insurance products we can offer you and your company.
Please contact us for more information and we will help you get the right insurance cover according to your whishes.
---

Do you have a suggestion where Tellus should go next time?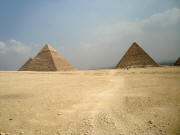 Sometimes Tellus hold seminar abroad and visit new places. We discuss which insurances that are important to have as an expat, as a family or if you are locally employed.

After the seminars you can book a private meeting with Tellus, which of course is free of charge for you as an individual and also for companies.

Please contact us if you have any suggestions where we should go next time.