Introduction

Most of us have some kind of insurance. But when you move abroad, your insurance situation is most likely to change and you need to analyse the insurance needs for you and your family, Tellus can help you with that analysis. It is important to be prepared for unexpected happenings or accidents. Especially when you are in a new situation in life.
Tellus can offer a comprehensive insurance cover wherever you will go in the world. The insurance cover is tailor made to suit you and you needs.
We can present information regarding:
Disability Pension dependent on which salary you have.

Life Insurance

must

suit your familys needs and conditions.

Medical Health Insurance

you will be covered regardless where you choose to live and it will cover your need.

Guaranteed

Retirement Pension

.

All of the options above can include premium waiver in case of accident or illness. It´s very important to adapt the insurance cover after your needs. A retirement pension or an insurance cover has to be guaranteed by a stable and safe insurance company. Tellus only work with insurance companies that are serious, stable and solid.
Do you have a suggestion where Tellus should go next time?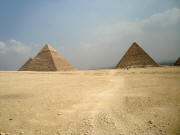 Sometimes Tellus hold seminar abroad and visit new places. We discuss which insurances that are important to have as an expat, as a family or if you are locally employed.

After the seminars you can book a private meeting with Tellus, which of course is free of charge for you as an individual and also for companies.

Please contact us if you have any suggestions where we should go next time.